Why MassMutual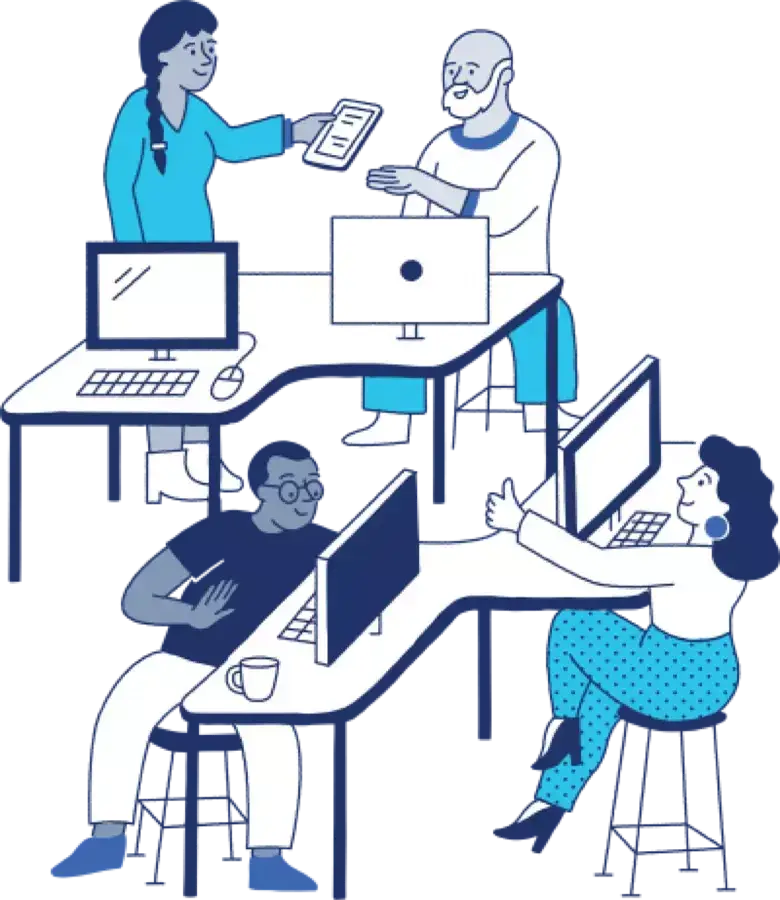 We Embrace Diversity
Our commitment to diversity, equity and inclusion is non-negotiable. We strive to build a thriving community where everyone is valued, included, and feels that they belong.
We're a mutual society. We must understand and reflect every part of it and courageously confront when and where we aren't being inclusive.
We know that our work to embrace diversity in every sense is a journey. We must be hungry to learn, open to listening and changing our behavior, and be ready to use our influence to lead transformation both at work and in our communities.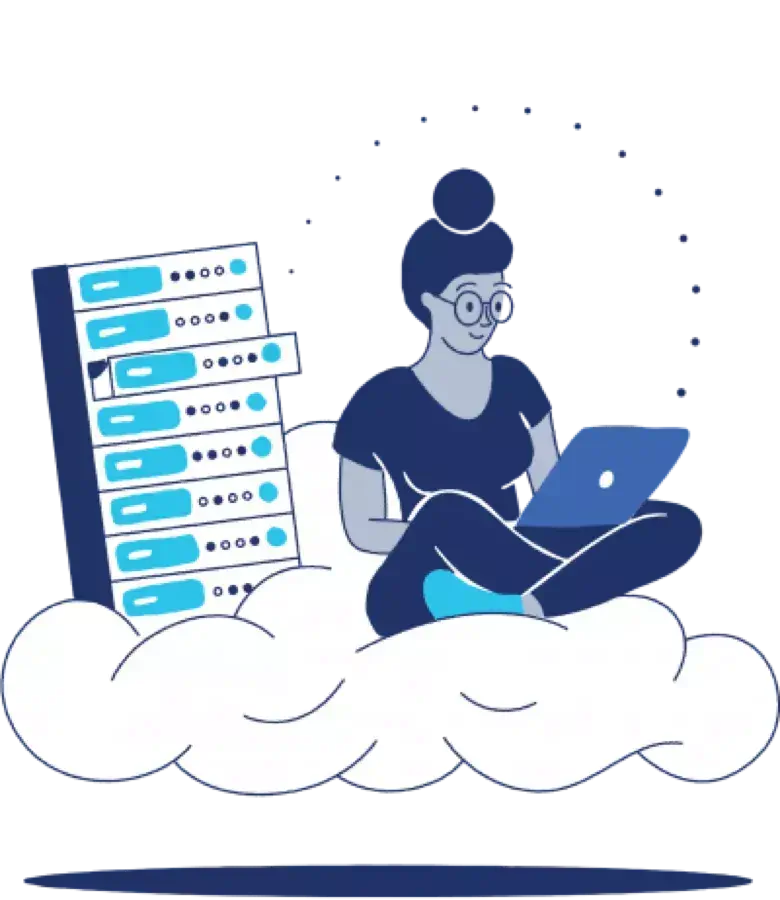 We Think Forward
MassMutual was founded on the principle of mutuality, and this approach still burns bright in all we do after more than 170 years. We are successful and stable – striving to push our digital capabilities to the next level while building on our established knowledge base and being open to new ideas.
We aim to create products quickly at scale and think creatively about how we design new processes to deliver the change we need.
Every day, we harness our resilience, agility, and determination to drive change for good. We feel pride in seeing the impact of our efforts and being part of a company that sustainably leads the way.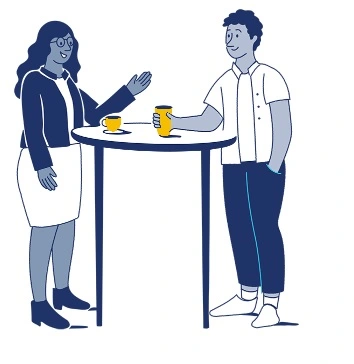 We Communicate Candidly
We care about each other, and our friendliness means we have a less formal feel than many corporations.
Our warm and collegial atmosphere creates a relaxed environment conducive to productivity, creativity, and the cultivation of long standing professional friendships.
We collaborate inclusively by truly listening and valuing the authentic feedback of others. And we hold ourselves accountable to having candid conversations in a genuine way, and to taking honest feedback from others to grow and learn.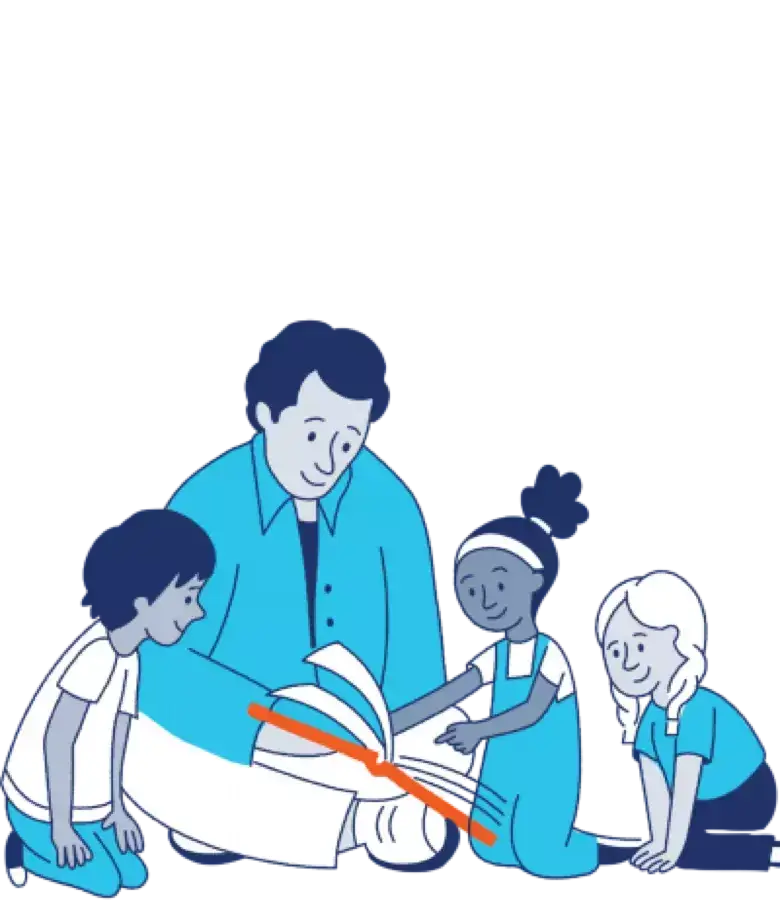 We Live Mutual
Mutuality shapes everything we do. We operate on behalf of our policyholders, so we can make long-term decisions without the pressure of short-term financial goals and market pressure. This lets us focus on what's best for our customers as we help them secure their futures and protect the ones they love.
We Live Mutual at work, too. We share risk and resources, protecting and trusting one another and looking out for one another's well being. Our keen focus on integrity and ethics means our customers and our employees can have the peace of mind that we are always committed to doing the right thing.
Learn how we build community at MassMutual
MassMutual's 8 Business Resource Groups (BRGs) are an integral part of the company. The BRGs support initiatives that drive organizational results, increase employee engagement and foster awareness, respect and inclusion within the workplace.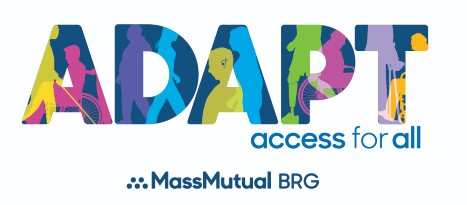 ADAPT promotes disability inclusion, serves as a key liaison to MassMutual's individuals with disabilities strategy and supports growth and market penetration. ADAPT members partner with MassMutual colleagues to expand disability cultural competency throughout the company, focusing on education, engagement, accessibility, talent and community involvement.
"Being the executive mentor for the ADAPT BRG is very important to me. I have a sister who has a developmental disability and serving in this role for ADAPT allows me to help create more awareness and understanding, share perspectives on MassMutual as an employer of choice for the disability community and personally learn from colleagues and partners."

Paul LaPiana

Head of MMUS Product
ADAPT Executive Mentor
Robert Waterman
Head of Fraud Operations, Controls & Business Intelligence

I am honored to have the opportunity to serve our community as the ADAPT BRG Chair. I continue to gain a better appreciation for the challenges of the disability community that have shaped my understanding of my own disability, and in a leadership role, have the opportunity to influence the development of a more inclusive environment for everyone at MassMutual.

Jessica Stasiowski
Marketing Consultant, Marketing & Brand

I'm a member of the ADAPT community because I believe so much in what we stand for- creating a forum for discussion around disability issues, driving toward inclusivity for people with disabilities and serving our community. My favorite part is managing MassMutual's relationship with Hole in the Wall Gang Camp – their inclusive values align so closely with ours.

Cathleen Bradlee
Business Operations Director

I was immediately drawn to the ADAPT BRG because our family was formed through adoption and I am a Mom to three beautiful and very special children. Each was adopted through medical needs programs and we are always in search of resources and networking opportunities for our family. My ADAPT experience has far exceeded my initial networking and education objectives, as our family has been able to take part in events that promote disability inclusion, allyship and community involvement. We've grown through these experiences which may not have otherwise been available to us. I am very thankful to be a member for the ADAPT BRG community.
The Armed Forces, Veterans and Families (AFVF) BRG connects active duty and reserve service members as well as veterans, military family members and allies. AFVF embraces the value that veterans and military family members bring to MassMutual and supports military- and veteran-focused recruitment, development and retention opportunities. AFVF members are engaged in programming, education and outreach initiatives that support members, MassMutual and the community.
"Serving as a BRG Mentor for the AVFV gives me an opportunity to give back in honor of the service of my brother who is a National Guard Veteran. It also lets me help coach a team that has the opportunity to deliver tremendous value to the broader organization as well as provide opportunities for Veterans to learn about MassMutual's products, services and career opportunities. We owe so much to the servicemembers who have protected our country and our freedoms, serving as a mentor is a gift to give something back to those who have given so much."

Amanda Wallace

Head of Insurance Operations
AFVF Executive Mentor
Dave Watson
Compliance Consultant, Regulatory Relations

AFVF gives us a vehicle to continue our service at MassMutual. Through the BRG, we recognize the value of those that have served, give back in the veteran community and build comradery among our members.

Gaston Perez
Haven Developer, Enterprise Technology and Experience

The Comradery & Support from my brothers & sisters, along with the charitable good the BRG supports.

Tonia Filmore
Computing Consultant, Regional and Executive Support

I love sharing what I know and what I have learned through my experiences. Being a part of the BRG allows me to continue to share and help other individuals.

The Association of Latinos at MassMutual and Allies (ALMMA) BRG values the many Hispanic cultures represented and supported at MassMutual. The word 'Alma' in Spanish means soul and, though cultures and dialects may differ, it is our soul that unites us. ALMMA is committed to supporting business initiatives, promoting cultural diversity and creating an inclusive environment that fosters personal enrichment and professional development of Latinos and allies at MassMutual.
"We are at our best when we share and grow from the collective contributions of a diverse community of colleagues. The perspectives and experiences create a better result for each of us as individuals, the success of our teams and the outcomes we deliver for our partners and customers. As a BRG executive mentor, I value the opportunity to bring my contribution to our mission while personally learning from being a member of the team."

Keith McDonagh

Head of Institutional Solutions
ALMMA Executive Mentor
Suehail Medina
Field Service Consultant

Being part of the ALMMA BRG has allowed me to interact with people who have shared experiences. It's given me a sense of belonging and allowed me to expand and strengthen my workplace network. Been able to participate in the different events and sub-committees has helped me further my career development and improve on my competencies.

Raul Valdes
Head of Corporate Units, Strategic Finance

ALMMA is the best way to give back to individuals that are facing or will face challenges similar to those I faced when I was initiating my career in the US. I want to share what I learnt from great mentors, successes and, equally important, from failures.

Katherine Piedra
Information Security Consultant

Connection is an important part of feeling like one belongs. When I started at MassMutual, I joined ALMMA to start building connections. It was so important in helping me learn more about the great work happening at my new workplace and in getting to know the cool people making that work happen. Now, I continue to be involved so that I can help others with building their connection.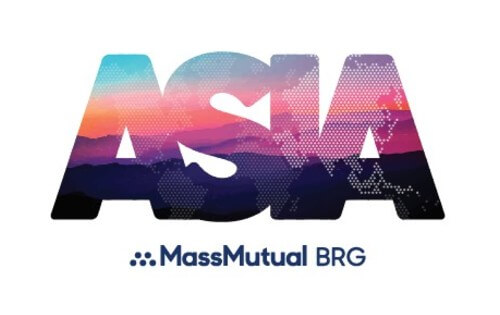 The Asia BRG aspires to be a trusted business resource group that helps our company grow its Asian customer base, employee base and leadership pipeline. We are the resource for everyone at MassMutual to learn the best of Asian values and to leverage the best of Asian talent. In doing so, we help the company break down barriers, create mutual understanding and establish a community and work environment that is open minded and able to invest in and leverage diversity. And we have fun doing it!
"The BRGs are an important part of MassMutual. They are a source of potential customer insights to drive business objectives at the Company. The BRGs are also a key part of creating a sense of community for MassMutual employees."

Tokunbo Akinbajo

Corporate Secretary
ASIA Executive Mentor
Sahang-Hee Hahn
Head of Strategy & Planning, Haven Life

It is a privilege to be a part of the BRG Community, where one gets a chance to make connections across the enterprise based upon common background, interests, or simply the desire to make a positive impact in our current environment. I have learned so much from the events that I have attended, have helped organize, and I really appreciate this community.

Saadia Khilji
Head of Employee Technology, Technology and Data

BRG for me is just another way to give back to the community, if I can help others learn from my experiences and pave way to provide opportunities that weren't given to me in early days of my career, that will be the biggest value for me.

The Passages BRG strives to foster a culturally competent and inclusive workplace that enables the growth, development and advancement of Black and African American employees. We create safe spaces for courageous conversations, support recruitment of top talent and cultivate an internal culture committed to mentorship, education and the recognition and appreciation of difference. We develop partnerships with the community to promote financial literacy and address critical needs.
Courtney Reid
Head of MMFA Compliance Law

I joined Passages BRG because I was looking for a community of individuals that I could connect with who had a shared experience of what it is like to be Black in a financial services company. What I didn't expect to find was a family – composed of those who look like me and those who don't – who shared my passion for advancing the issues that are important to the Black community both inside and outside of MassMutual.

Gerald Lee
Systems Analysis Director, Enterprise Technology and Experience

For me, Passages provides centered space for MassMutual African American and Black employees as well as room for Allies to support our community. Through the inclusion that Passages affords, we make our collective corporate experience richer for all as we continue on our journey of diversity, equity and inclusion. As a founding member, I am encouraged by the impact that Passages continues to have on the greater MassMutual community and the value add provided to the business.

Ebonee Sifuentes
Investment Operations Director, Wealth Management

Passages gave me an opportunity to hone my leadership skills, find mentorship as a Black individual in a corporate environment, network across the enterprise and collaborate with others in the diversity, equity and inclusion space. Additionally, we work together to be a positive influence in the Black community through our grants, sponsorships and volunteerism. I love being a part of that. This BRG has helped me both personally and professionally.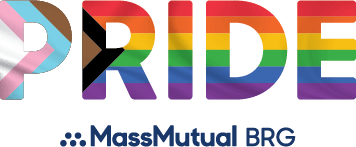 The Pride BRG provides value by driving awareness and action on critical LGBTQ topics for MassMutual, our advisors and our community, in order to foster a diverse, inclusive and productive workplace. We accomplish this through educational events, celebrating Pride month, mentoring LGBTQ youth and supporting the business in providing services to the LGBTQ community and its allies.
"As a BRG mentor, I have the privilege of working with members and allies of the MassMutual LGBTQ community to foster a culture of inclusion and belonging for our employees, advisors and policyholders. Through this work, we create organizational awareness, advocate for personalized experiences and define measurable outcomes that enable MassMutual to attract, retain and develop a diverse workforce and serve our policyholders with personal and inclusive products and experiences."

Sears Merritt

Head of Data, Strategy & Architecture
PRIDE Executive Mentor
Anthony Finizio
Compliance Consultant, Compliance Testing & Ops Support

I am a part of the PRIDE BRG because I see an incredible opportunity to build powerful bonds with other BRGs. Celebrating all that we are as an LGBTQ community and also being a POC makes me feel incredible strength, which I hope to use to further my intersectional causes.

Mo Reed-McNally
Head of Community Culture and Impact

I am part of the Pride BRG because there is a lot of work to do. I feel like I belong and I want to make others feel like they belong too.

Brianna Jackson
DI Claim Specialist

I am a member of the Pride BRG to volunteer with organizations that address the specific needs of LGBTQ members in our local community. Our BRG serves as a space where LGBTQ employees and allies can support each other and advance the work that is being done outside of MassMutual.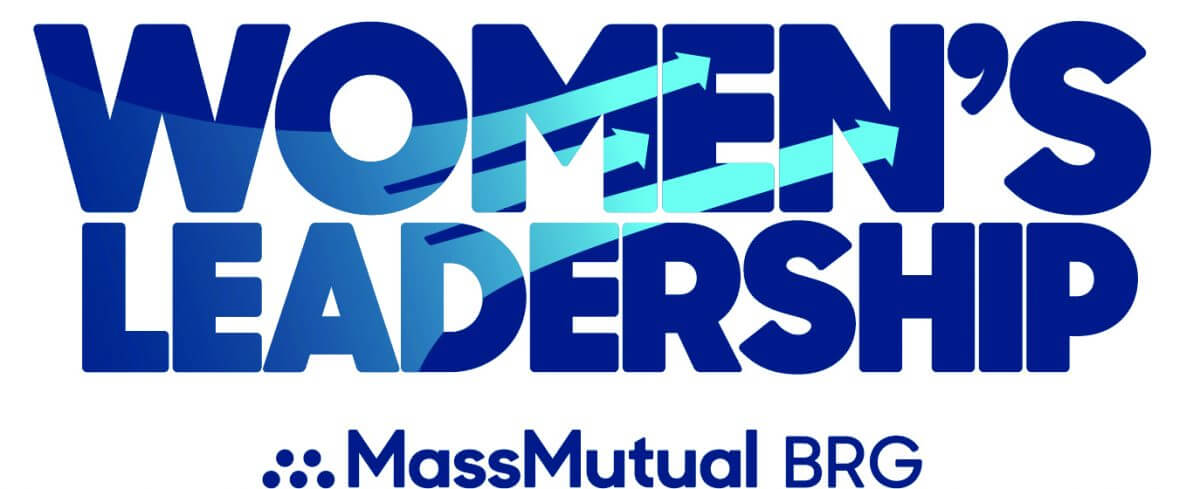 The Women's Leadership Business Resource Group (WLBRG) is committed to promoting leadership development and advancement for women at MassMutual and in our community. WLBRG members support the recruitment, development, promotion and retention of female leaders and celebrates MassMutual as an employer of choice among professional women.
"Serving as an Executive Mentor of MassMutual's Women's Leadership Business Resource Group is a privilege and provides me the opportunity to actively support and promote the leadership development and advancement for women leaders, both existing and emerging, at MassMutual. It is clear to me that we simply make better decisions, are more innovative and get better results as a diverse and inclusive team. I have also learned how to be a better ally and have been consistently inspired by the talented and passionate WLBRG leaders that I have gotten to know and mentor."

John Deitelbaum

Head of MMUS Law
WLBRG Executive Mentor
Erica True
Head of Strategic Planning, Insurance Operations, MMUS Insurance Operations

BRGs are critical to our cultural evolution by creating a greater sense of community, learning and inviting diversity of perspectives both in and outside of the workplace. Our BRG community efforts create great opportunities for dialogue, courageous conversations, understanding and acceptance. BRGs also provide business leaders visibility into the organization's talent pool, furthering our pursuit of building diverse teams to drive better business results.

Swhana Bagley
Strategic Consultant, Annuity & Long-Term Care Operations

BRGs provide significant opportunity to build your network and develop critical leadership skillsets. I find BRG membership instrumental, as I have been able to give and receive education, encouragement and partnership in my professional development and in response to social events.

MaryLynn Murray
Insurance Operations Senior Director, Life and Disability Insurance Operations

I joined the Women's Leadership BRG because I believed in their mission and also how they are committed to leadership development. The Women's Leadership BRG brings an overabundant amount of opportunity to meet endless amounts of wonderful people within MassMutual. These opportunities have allowed me to make new friends and partner with intelligent and strong women. I truly value these interactions because they have broadened my mind and strengthened my career goals.

The Young Professionals BRG is committed to the recruitment, cultivation and retention of young professional talent. We focus on career development, providing programs and tools to support our members through all stages of their careers; cultivating connections by creating networking opportunities with peers, leaders and the community; and leading ideation by contributing and developing fresh ideas to support business needs.
Gregory Bennett
Worksite Implementation Consultant, Case Set Up & Illustrations

If you are going to do something do it well. Simple words to live by given by my mother growing up. As I've progressed in my career, I've also learned the tremendous importance of helping others advance their professions. I joined the Young Professionals BRG to ensure my colleagues and I can benefit from my mother's wisdom in developing their professional work goals and journey towards a great future with Mass Mutual.

Bob Laramee
Strategic Consultant, Compliance & Project Delivery

When I started in the BRG it was very much about community for me, in that I was looking for a place to belong away from my desk. As my community grew, it quickly became a foundation of my professional network. I then took advantage of the formal programs hosted by the BRG for young professionals and enhanced my skillsets, which was instrumental for the success I have had in my career path. But it does not stop there, as now I am able to take those experiences and meet with new members to hopefully set them on a course to finding their own path.

Meredith Finch
Strategic Consultant, Digital Operations

When I started my career at MassMutual, I knew I wanted to find a place to connect with other people early in their career. I found it with the Young Professionals. The BRG has given me resources to focus on development, improve my communication skills, and step into leadership opportunities. Most importantly, I've developed my personal network and formed friendships that go beyond the workplace!
Sustainability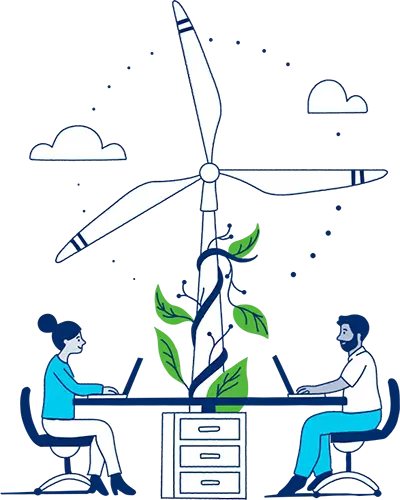 As Investors
We understand the impact our investment decisions have on the environment and on greater society – and we want to minimize this impact as much as possible. We've committed to transition our entire investment portfolio to net zero greenhouse gas emissions by 2050.
As a Corporation
We strive to be an ethical and responsible company in everything we do. MassMutual has committed to reduce emissions, purchase renewable energy, and use other credible offsets to achieve net zero greenhouse gas emissions in our business operations by 2030.
As a Mutual Company
We believe that running our business sustainably goes hand in hand with our mission of helping people secure their future and protect the ones they love. Our corporate sustainability efforts have been created to ensure the future strength of our company, our policyowners, and of the communities around us.
Hiring Process
Explore

To get started, explore our open jobs by clicking search jobs to find a position that aligns with your experience and skills. You may also consider joining our Talent Network to receive information on jobs that may interest you and stay up-to-date with the latest MassMutual news.

Apply

To apply for a specific position, please click the "apply" button on that job posting to complete and submit your application. Your application will be reviewed by a recruiter which, due to the volume of applications received, may take some time as we carefully consider each application.

Screen

After your application has been reviewed, if you meet the qualifications for the role, a recruiter will reach out to you to start a conversation.

Interview

If you are invited for an interview, you will be scheduled to meet with the hiring manager and hiring team. Coordinating calendars for interview schedules can take time, so your patience and flexibility is appreciated.

Offer

If you are extended an offer to join MassMutual and accept, your start will be contingent upon a satisfactory background check.

Hire

If you accept the offer, we will be so excited to welcome you to the MassMutual Community!
Recruitment Fraud Awareness
Job recruiter fraud is a scam by impostors posing as recruiters or representatives of a company promoting fake job opportunities to job seekers.
MassMutual will never ask job candidates to pay any kind of fee, make cash or check advancements, cash checks or make an investment in any product or service or provide information such as credit card numbers or banking PIN numbers as part of our hiring process.
If you are contacted by anyone asking for information outlined above it is likely fraudulent. If you have any concerns about the veracity of a request, please contact us directly to verify its legitimacy.
If you need an accommodation to complete the application process, please contact us and share the specifics of the assistance you need.
Awards and Recognition
2023 FORTUNE World's Most Admired Company®1

FORTUNE

2022 Top Places to Work in Massachusetts

The Boston Globe

2022 Best Large Places to Work in Boston

Built in Boston

2021 Top 50 Companies with the Best Benefits in Boston

Built in Boston

Innovative Initiatives Award

Boston Women's Workforce Council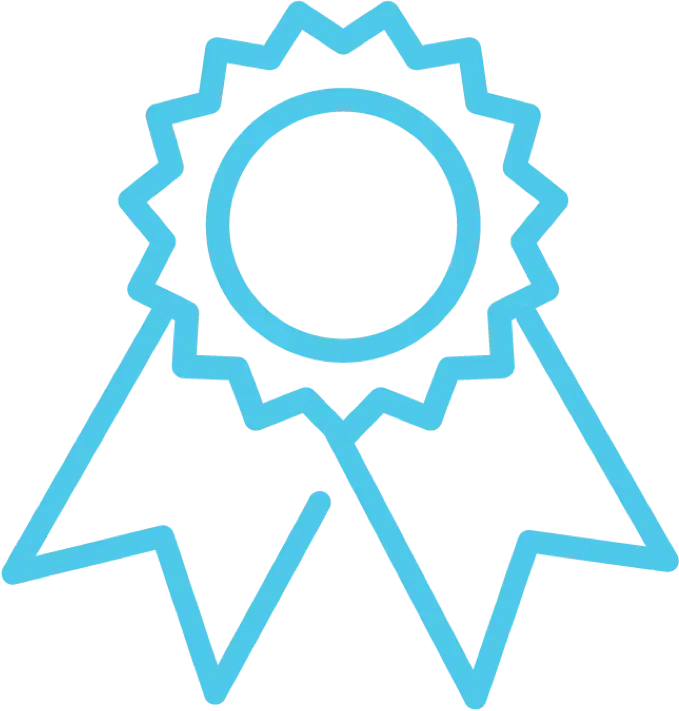 America's Best Employers for Diversity

Forbes

Best Places to Work for LGBTQ Equality

Corporate Equality Index rating of 100% Human Rights Campaign

Best Places to Work for Disability Inclusion

Disability Equality Index rating of 100%

Military Friendly Employer

Victory Media
1©2023 FORTUNE Media IP Limited. All rights reserved. FORTUNE World's Most Admired Company (February 2023) is a registered trademark of FORTUNE Media IP Limited and are used under license. FORTUNE and FORTUNE Media IP Limited are not affiliated with, and do not endorse products or services of, MassMutual.

Current Employee Ratings and Reviews
as of June 2023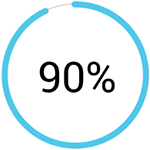 Approve of CEO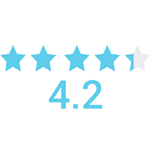 Overall Rating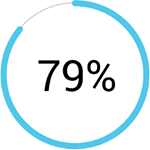 Recommend to a Friend
Interested in pursuing a career as a financial professional? Learn how you can build your business and help people secure their future and protect the ones they love.